WAIT IN LINE, OR DON'T.
We are now taking orders 7 days in advance. All pre-orders must be take-out.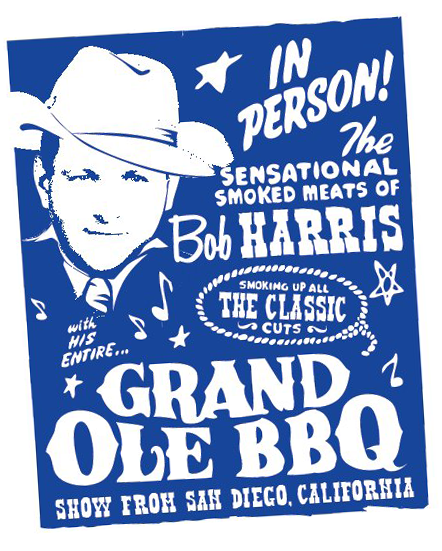 The Tradition Lives On!
"I fell in love with Central Texas BBQ flavors as a kid and often wondered why there wasn't a venue that combines those flavors with great music in an outdoors setting in San Diego,"
– said Andy Harris, owner of Grand Ole BBQ y Asado.
Andy spent over 20 years honing his barbecue skills – from buying his first smoker at 20 years old to testing out all the best BBQ at all the best BBQ joints in Kansas City, Memphis, North Carolina, South Carolina and Texas.
LOCATED IN NORTH PARK!
Now Open! Wed – Sat 12 – 9 pm Bar till 11pm
Fri & Sat. Sunday 12 – 8pm
3302 32nd St

 San Diego, CA 92104
(619) 213-3765

Catering for parties of 100 people or more

LET GRAND OLE BBQ Y ASADO CATER YOUR NEXT EVENT!
We offer easy to order, delicious food options for any size event.
For your small group, large gathering or mega event, everyone will enjoy a bite of the best! 
Contact us today! (619) 213-3765